Our Promise to you
Is to deliver first-class service and ensure all our patients are cared for in an outstanding way. As you walk into our office we want you to feel like your walking into your own home. We believe education is the key. So we spend time with each of our patients educating about natural solutions to common health problems so that you are equipped with the tools and resources to be an advocate in restoring and maintaining your health as well as the people around you.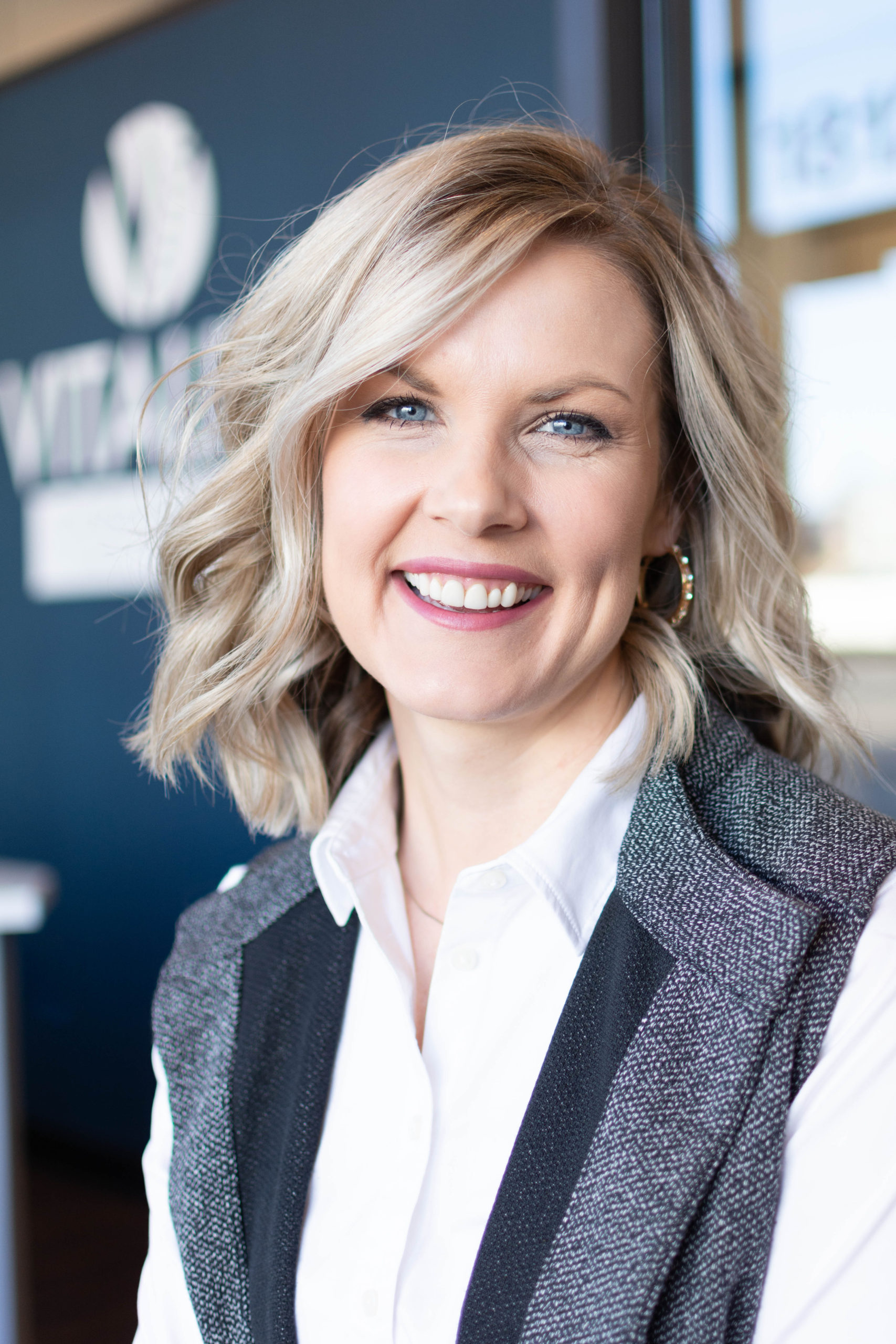 Dr. Stacy Jimenez
Chiropractor, Owner
Dr. Jimenez's philosophy embodies the reality that the body was designed to be self-healing and self-regulating when given proper care. She has a passion for empowering clients through education and the implementation of clear attainable goals. Originally from a small town in Nebraska, Dr. Jimenez looks forward to meeting and helping people in the greater Kansas City area achieve their optimal health.
Don't take it from us, here is what our patients say!
Great Doc!!! Cares for and treats her patients with compassion and understanding. Would recommend her to anyone!
Dr. Jimenez is very compassionate, caring and thorough with her care. She takes time to listen to her patients and makes you feel like family. I have seen her for over 3 years and highly recommend her. 
Wow. Such a great place with a great atmosphere. The professionalism that is beyond expectations and I don't think I'm going to go anywhere else. I would highly recommend. Thank you so much! 
Dr. Stacy is the best – she's warm, friendly, cares about remembering things I share and amazing at helping me nurture my body to health. She helped me heal after a car accident and I was having quite severe spasms. I highly recommend seeing her!
I was referred to Stacy 3 years ago while I had severe lower back pain and about 5-10 migraines a month. She took x-rays and came up with a treatment plan including adjustments, stretches to do at home and some exercises. After only a few sessions I noticed fewer migraines and no lower back pain. I live in California now and have been migraine free for over a year so far. If you live in the Kansas City Metro area, Dr. Stacy Jimenez should be a part of your wellness team. She wants her patient's health to be sustainable and long term, not temporary. Every time I am in town I prioritize a session with Dr. Jimenez. She is professional, communicative, incredibly smart and undoubtedly one of the kindest people I've met. Thank you for changing my life!