Dr. Stacy Jiménez
Doctor of Chiropractic, Owner
Dr. Stacy Jimenez began her education in Massage Therapy. After working as a Nationally Certified Massage Therapist for five years she had a passion to broaden her scope of practice to be able to optimize her client's health and wellbeing. She decided to pursue a career in Chiropractic. Dr. Jimenez graduated from Cleveland Chiropractic College with a Bachelors of Science in Human Biology and Magna Cum Laude with a Doctorate of Chiropractic Degree.
Dr. Jimenez is a certified provider of the FAKTR (Functional and Kinetic Treatment and Rehab) technique. FAKTR technique can treat a wide variety of musculoskeletal conditions including tendinopathy, TMJ dysfunction, sprains, strains, entrapment syndromes, fascial restrictions such as plantar fasciitis, ITB syndrome, myofascial pain syndromes, adhesive capsulitis, shin splints and post-surgical recovery.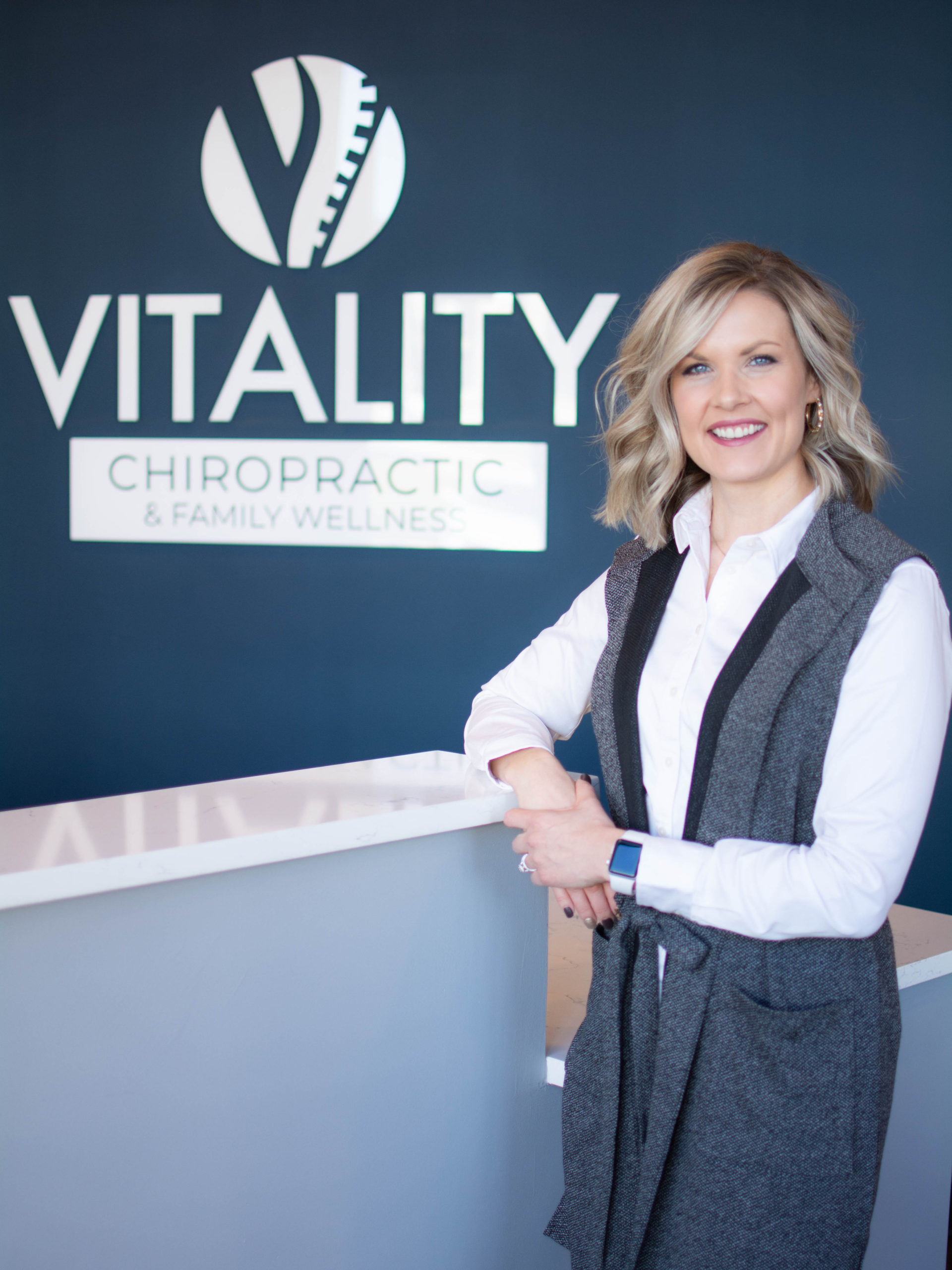 Philosophy
Dr. Jimenez has a passion for treating the whole family. She loves empowering clients by educating them on chiropractic care, nutrition, exercise, and general health and well being. Originally from a small town in Nebraska, Dr. Jimenez looks forward to meeting and helping people in the greater Kansas City area achieve their optimal health. Her philosophy embodies the reality that the body was designed to be self-healing and self-regulating when given the proper care. She has a passion for empowering clients through education and implementation of clear attainable goals. 
Techniques
Dr. Jimenez utilizes many modalities to develop a personalized treatment for each client depending on their specific area of complaint and exam findings.  She combines the techniques of Diversified, Motion Palpation Institute, Activator, Myofascial Release, Instrument Assisted Soft Tissue Manipulation (IASTM), & FAKTR Taping to achieve this goal. Other therapies available within the office include Cold Laser, Electrical Muscle Stimulation and Spinal Decompression for both the lumbar and cervical regions of the spine.