We Listen
We Care
We Get Results!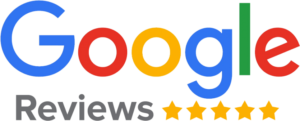 FAQ
Frequently asked questions that may help you
How long is my visit?
Your first visit is usually longer than normal and that's because we have a lot to cover with you. There are steps you can take to make it go smooth like feeling out your New Patient Forms before coming in. But do expect to spend between 45-60 minutes with us.
Will an adjustment be painful?
The chiropractic adjustment is gentle, should not be painful. You might feel and hear some pops and cracks which are normal. If you were not in pain prior to your adjustment you probably won't be after. We also have great tips for home care that you can download here to help with soreness. 
What if you're not in network with my insurance?
You may be eligible for out-of-network benefits! We are happy to provide you with a Superbill, upon request, that you can submit to your insurance for any potential out-of-network reimbursements. You can also use your Flexible Spending (FSA) and Health Savings Accounts (HSA). 
What do you specialize in?
Back & Neck pain,

Headaches & migraines

Sport & Work-related injuries

Spinal Disc Bulges or Herniated Disc

Scoliosis

Extremity (Shoulder, knees, feet, and hands) 

Any numbness, tingling and paresthesia
Posture Correction 
Tech Neck
How much is my first visit?
Providing the best care is our goal and that includes the transparency of our prices. We will NEVER say, "it depends" or "we won't know until" we that's why our prices are posted on our website. Click here to view our exact prices! 
What type of payment do you take?
We accept all major credit cards, debit cards,  Health Savings Account (HSA), Flexible Spending Account (FSA), and cash. 
Will I get treatment on the first day?
Treatment is always assigned after a thorough examination with Dr. Jimenez or practitioner. 
What are your hours?
Monday: 1:00pm – 6:00pm
Tuesday: 9:00am – 6:00pm
Wednesday: 9:00am – 1:00pm
Thursday: 9:00am – 6:00pm
Friday: 9:00am – 1:00pm
Saturday: Closed
Sunday: Closed